ShareFile
Deliver a secure follow-me data service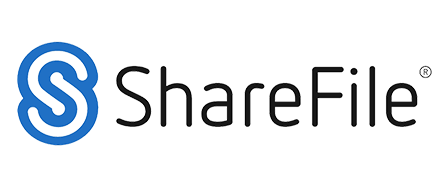 Citrix ShareFile is an enterprise follow-me data solution that enables IT to deliver a robust data sharing and sync service that meets the mobility and collaboration needs of users and the data security requirements of the enterprise. By making follow-me data a seamless and intuitive part of every user's day, ShareFile enables optimal productivity for today's highly mobile, anywhere, any-device workforce.
Engineered for Business
Meet users' needs for mobile data and collaboration while ensuring control and security.
Address data security issues introduced by consumer-style file sharing tools like Dropbox
Manage and control the file and data sharing service
Store data in the cloud or on-premises with StorageZones
Audit and report on system and file sharing activity
Remote-wipe files and data on lost or stolen user devices
Integrate with Microsoft Active Directory via SAML
Understanding Citrix ShareFile architecture
The high-level architecture of ShareFile consists of three components: the client used to access the ShareFile service; the control plane; and the StorageZone, which can include customer-managed StorageZones, Citrix-managed StorageZones, or both. Clients communicate with both the control plane and the storage plane, and the control plane and the storage plane communicate with each other, but customer files never travel from the storage plane to the control plane.
The ShareFile Clients
Users access the ShareFile follow-me-data service through a mobile app, native desktop client, virtual desktop, a web or mobile browser, or directly through the ShareFile API. These clients communicate with both the control plane and the StorageZone.
The ShareFile Control Plane
Hosted in Citrix datacenters and managed by Citrix as a service, the ShareFile control plane performs tasks such as web application management, pushing updates and reporting. Customers can choose between the US control plane or the European control plane to address performance and compliance requirements.The control plane does not store user files, user data or corporate data. All traffic from a client device, the web interface or a native tool connects to the control plane using 256-bit SSL encryption.
The StorageZones
StorageZones are where actual customer files are hosted.
Citrix-managed StorageZones are hosted in secure cloud services around the world. Files are stored with AES 256-bit encryption at rest.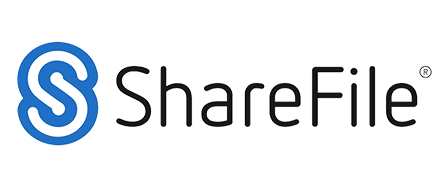 With on-premises, customer-managed StorageZones, IT can place data in the organization's own datacenter to help meet unique data sovereignty and compliance requirements while optimizing performance by storing data in close proximity to the user. Designed to support any CIFS-based network share, customer-managed StorageZones can be easily integrated with your existing infrastructure. Client connectivity and communication are the same as with Citrix-managed StorageZones; no customer files travel through the control plane.
You can also choose a mix-and-match option where some files reside in your own datacenter and others are hosted in a Citrix-managed StorageZone.